There are many ways to communicate. The written word is one way. Visual media such as videos coupled with sound is another very effective way to communicate.
Why Use Video?
From Videobrewery.com 75% of executives who told Forbes that they watch work-related videos on business websites at least once a week. The results breakdown:
50% watch business-related videos on YouTube
65% visit the marketer's website after viewing a video and according to Invodo 92% of mobile video viewers share videos with others.
Does Video Convert?
MarketingProfs say 70% of marketing professionals report video converts better than any other medium.
ReelSEO says Homepage videos are shown to increase conversion rates by 20% or more.
Unbounce says using video on a landing page can increase conversion rate by up to 80%.
As you probably can tell from the statistics shared above, video is an important element to add to your site.
How Do I Use Video on My Website?
Let's look at three business intelligence companies who use video on their websites.com uses videos everywhere on their site.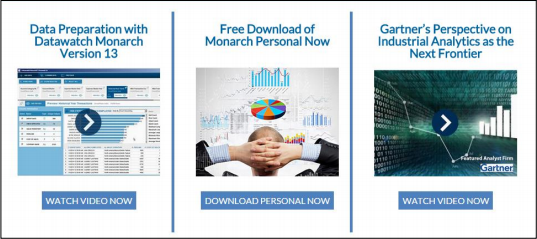 FIGURE 1 DATAWATCH.COM
Yellowfin.com utilizes video very effectively too.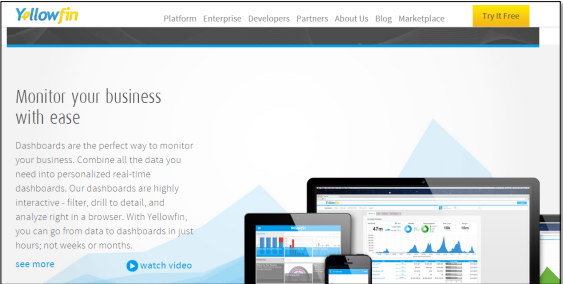 FIGURE 2 YELLOWFIN.COM
Panorama does a good job with offering plenty of videos.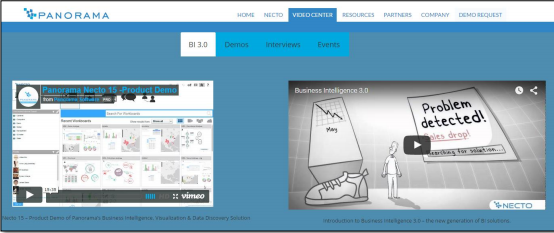 FIGURE 3 PANORAMA VIDEOS
What about your business?
Do you have videos on how your product works?
Do you have how-to videos to increase awareness about your product or service?
Start using these videos effectively on your website.
Need help writing a script for a video? Contact me at to get started today.