81% of shoppers conduct online research before making big purchases. (Retailing Today, 2014) (Source: https://www.hubspot.com/marketing-statistics). That means, website copy matters! What your website copy says will either draw those customers in or turn them away.
When I did some research on the leading business intelligence companies according to Gartner Group's Magic Quadrant, one thing stood out. THE COPY.  The actual words on the website page.
There is something to be said for good copy.
But what really makes copy good?
You are not going to capture your audience's attention when your copy is all about you or your products. I know this seems strange, but it's true. Touting your wares is a turn-off.
Speak to the Pain
Your site's copy needs to point out the problems your prospective customers face on a day to day basis. This demonstrates to your target audience you understand their pain points. This builds trust.
Explain the Benefits
Copy should highlight all the benefits people get from using your product or service. Position your service as the solution to solve your target audience's problem but only after you've proven you know what the problem is.
Speak Their Language
Speak to the audience's language. You may have something very technical say. Even technical stuff can be said so as to not lose the target audience.

Let me show you a few examples of website copy. You decide if what I'm saying makes sense to you.
The first example is a Prognoz page.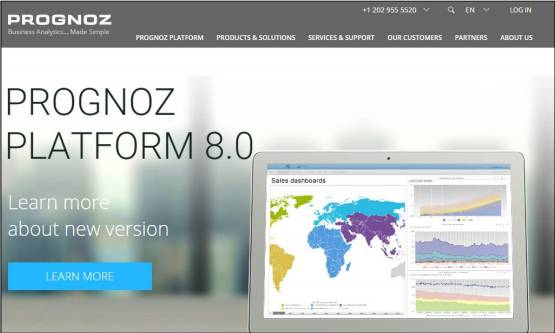 FIGURE 6 PROGNOZ HOME PAGE
Perhaps the sub-headline could have provided some benefit of using this tool or explain how it can solve the customer's problem. Can you tell what Prognoz Platform 8.0 will do for you?
Next, we'll look at a Qlik page.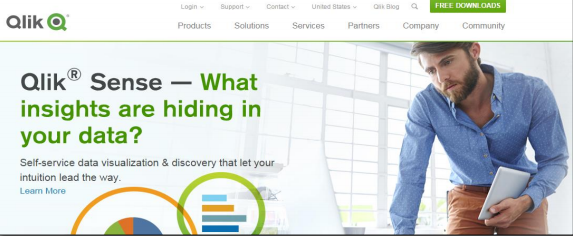 FIGURE 7 QLIK HOME PAGE
This seems to be more benefit oriented and puts the customer's needs first. Qlik highlights problem companies have about insights hiding in their data. Then leads the customer to the solution of self-service data visualization. Do you see the difference?
Do you see how that works?
For our last example of a problem/solution benefit oriented web page is from Oracle.

FIGURE 8 ORACLE HOME PAGE
What does your website copy say? It is product or company oriented? Does it speak to the common problems your audience faces? Does your copy share benefits of how your product solves a specific problem?
If you need help figuring that out contact me for a website copy audit.
Read more about how trial offers can increase customer engagement.