An Article on Email Marketing Digital Marketing.
Email marketing digital marketing is used for many reasons as we'll discuss below in a moment. Specifically, it's the most convenient and least expensive way to communicate with prospects and customers.
But is it really effective to send out personalized emails one at a time? Well, no of course not. As your business grows there's no way to scale such a manual process.
As a result…enter the Autoresponder. (aka drip marketing or email marketing digital marketing).  An autoresponder is a series of planned emails sent out to an email list over a period of time. Because the emails are planned in advance, it's an automated way to stay in touch with your prospects and customers. Therefore, no matter how many names you get on your list, you will always be able to ensure they hear personally from you on a regular basis.
In conclusion, autoresponder email marketing digital marketing is the only way to scale your personalized communications as your list grows.
So let's look at the Purpose of Email Autoresponders
Stay in touch with prospects and customers
Share about who you are, so your prospects will begin to know you
Inform your prospect and customers of what you offer, so they will consider you when they have a need.
Educate your prospect and customers on solutions to solve their problems, help them achieve a goal, or satisfy a need.
Promote special offers to drive prospects and/or customers to your store/site.
Build relationship with your prospects
Project creditability
Earn trust
As you can see, there are many reasons for the use of autoresponders within email marketing digital marketing. When setup correctly, they become an effective marketing tool. These emails guide your prospects into a relationship with you. When done poorly, autoresponders can drive your prospects further away.
It's all in the strategy and planning.
The Multiple Phases of a Prospects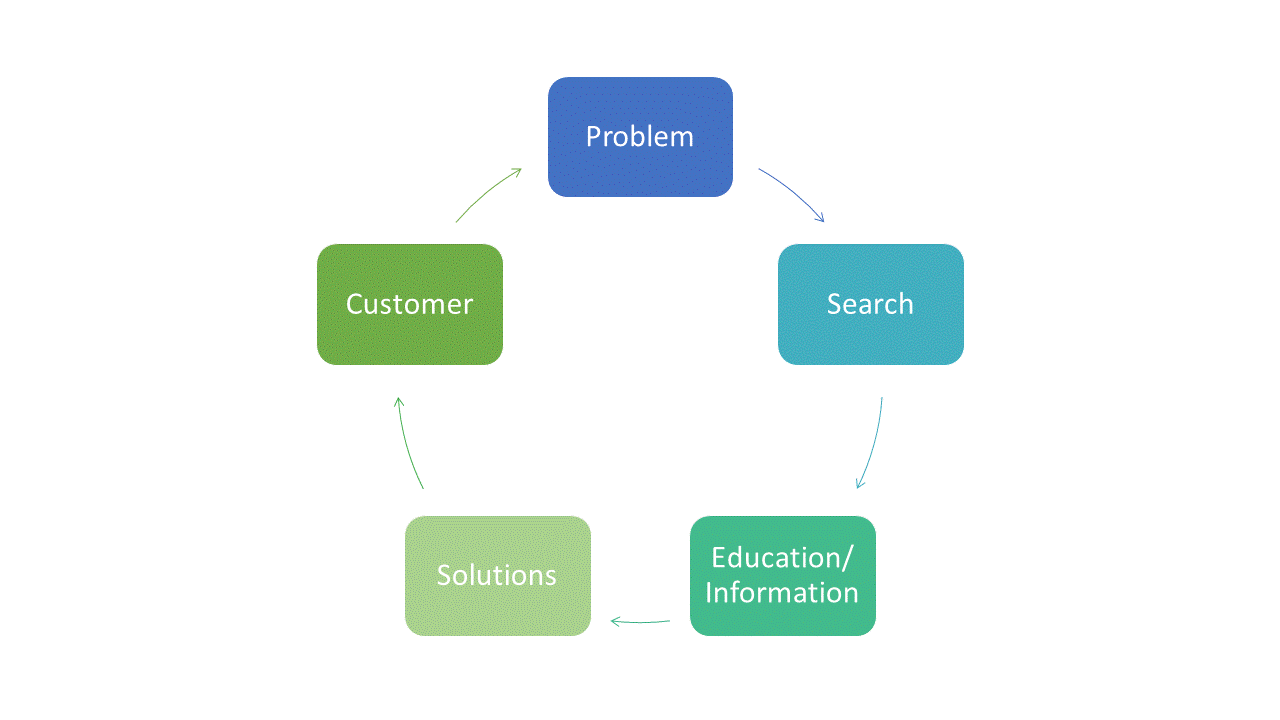 Prospects are potential customers who have a problem, want to achieve a goal, or have a specific need.
Your product or service may be what they need.
As a result, email is one of the best methods to help position you and your product or service as the solution.
In an email marketing digital marketing campaign, begin with the end in mind to quote from Steven Covey's Highly Effective People.  There are two fundamental questions to ask yourself.
What do I want the prospect to know? What do I want the prospect to do?
First, plan out all the things you want your prospect to know.
Start with what's personal: This builds trust.
About me
About why I started my company
Move to discussing the prospect's problem, goal, or need. This builds your reputation through empathy. As a result, the readers feel you understand their situation.
What do I know about:
the prospect's problem
their goal
satisfying the prospect's need
Then, highlight what you know. This builds authority through mentor/coach/advice process. As a result, your readers begin to trust your knowledge.
What I know
How I can help
What potential solutions are out there
Next, position products/services as the solution the prospect is looking for. This builds credibility. As a result, your readers find a way to solve their problem.
How my products can help
How my service can help
What my clients have said about my products/services
Finally, plan out what action you want the prospect to take with every interaction.
Email 1: About Me
Call to action: Go to the website to learn more
Email 2: Prospect's Problem
Next step action: Sign up for Special Report
Email 3: What You Know
Take next action: Sign up for a free One on One assessment
Email 4: Products/Services
Call attention to action: Sign up for a free trial
Do you see how that works?
For each "sign up for" action, create another series of emails to draw them closer to making a decision.  After a few of these email series, your prospect may turn into paying customers.
Therefore, well-thought-out plan for email marketing digital marketing campaigns can increase your sales. And turn one-time customers into repeat buyers, and build better word of mouth referrals.
Contact me today to see how I can help your email marketing digital marketing efforts.